What sustainable adjustments have the office buildings in The Zonde undergone in recent years?
View the overview below with sustainable adjustments in and around The Zone.
Overview of sustainable adjustments
The office buildings of The Zone in The Hague have undergone sustainable adjustments in recent years, so that the building now meets modern requirements in the field of sustainability and energy efficiency. These adjustments are important because they make the office building more environmentally friendly and save energy costs.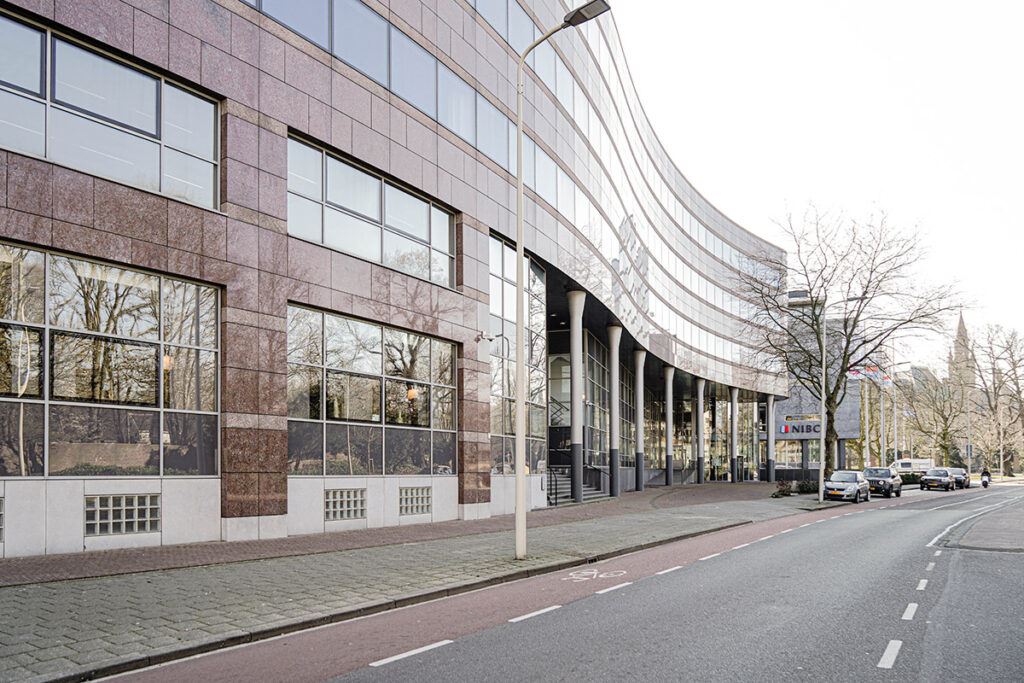 LED-lighting
In addition to the solar panels, the lighting has also been adjusted. For example, LED lighting replaces traditional lighting. LED lighting has three advantages:
LED lighting is more energy efficient.
LED lighting generates hardly any heat.
The sensors of the LED lighting ensure that the lighting switches off automatically when no one is left in the room.
Collective waste stream
Since 2022, a number of tenants of The Zone have shared a joint waste stream with the NIBC bank. These tenants of The Zone use the waste containers of the NIBC bank. This way the garbage truck can take the waste in one go.
Don't you also want to use it as a tenant? Sign In.
Less water consumption
Attention has also been paid to reducing water consumption. For example: water-saving toilets and taps have been installed. As a result, users consume less drinking water.
Cooling systems based on groundwater
Cooling systems based on groundwater cool the rooms in The Zone's office buildings. This installation provides extra heating at room level in the winter months and extra cooling in the summer months. The installation is controlled by a heat pump and uses its own energy at zone level to heat and cool.
To recycle
At The Zone we throw away as few materials as possible. We give you two examples. The first example is about the cobblestones of the parking lot. The parking lot has been redesigned and the cobblestones have been removed. But instead of throwing the cobblestones away, they were donated to a nearby farmer who could put the cobblestones to good use. The second example is that the parking garage has been made fire-resistant with plaster from the walls of the NIBC building.
Solar panels
An important adjustment that The Zone still wishes to make to the office buildings is the installation of solar panels on the roof of the building. These solar panels convert sunlight into sustainable energy. Consequence? Less CO2 emissions. We hope to be able to tell you more about this in the future.
Would you like to know more about the sustainable developments within The Zone?
Stay informed of the latest developments within The Zone and follow us on the social media channels.